Insurance and Payment Information
Dental Insurance
As a courtesy to our patients, we accept most insurance plans and will gladly file the claim. Co-payments and deductibles (the portion the insurance does not cover) are due at the time services are rendered. In order to process claims properly, patients must provide us with their correct and appropriate insurance information and/or inform us of any changes regarding their dental insurance. For more information about insurance please contact our office today.
Financial Arrangements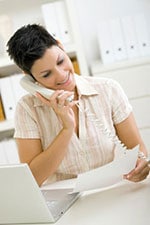 We are dedicated to making your treatment as easy and affordable as possible. We feel that it is very important for our patients to be educated and informed about their dental treatments.
Financial planning for what can be a substantial purchase is important and we would like you to be well informed about costs and payment options that are available to you. Our treatment coordinator, Kim, will assist you in deciding which form of payment will work best for you and your individual needs.
Whether you have been saving for a while, plan on using a low-interest credit card, or just need some direction in choosing the finance company that will fit your situation, we are here to help.
We accept different forms of payment for dental services:
Cash, Check &  Credit Card (VISA, MasterCard)
If any of the above forms of payment are not options for you at this time, we also offer to finance through an outside company, CareCredit. This company specializes in helping you finance dental treatment and has an online application on their website: www.carecredit.com
If you have any questions regarding finances, please call our office, we are here to help.